School holidays can be full-on, and sometimes it can be difficult to organise activities to keep the kids entertained. We're here to provide some suggestions and prove that school holiday activities don't have to be complex.
Firstly, get outdoors! Make the most of what's left of the warmer weather and spend a day at Opanuku Stream Cycle And Walkway. If you find it is chilly, particularly in the mornings, Kathmandu's unisex kid's jacket range will keep the kids warm but won't prevent them from being active.
This path stretches from the Great North Road through Palm Heights to Henderson Valley Road. An optimal place to start is near The Corban Estate Arts Centre, as the Henderson Train Station is on Henderson Valley Road nearby, and there's plenty of parking if you're driving. The Arts Centre also has excellent exhibitions currently on display, including 인사 Greeting by Yeonjae Choi, a ceramicist.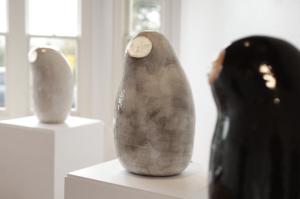 There are plenty of picnic spots along the way, or there's a designated picnic area at the Border Road entry. Bring something easy, like sushi from St Pierres Sushi. 
Finding a hobby is a great way to keep the kids entertained. It allows kids to find what they're good at, which helps build confidence and self-esteem. Free Ride Surf and Skate offer high-quality surfboards, skateboards, scooters and accessories for all levels and ages. Head to Lincoln Road skatepark for a fun day out – much better than skating down the driveway! Or, if you're after something creative, Kmart stocks paint by numbers kits and jewellery making kits at an affordable price for an easy, ready to go activity. 
Don't forget! The Auckland Night Markets are on every Thursday under Kmart, from 5-11 pm. There's something for everyone with sweet and savoury food options such as waffles and tacos. 
We hope this guide will help keep your kids as busy as a bee, spending their school holidays doing fun and active activities!