Winter is here! Let's focus on embracing all that winter has to offer and making the most of these cooler months. 
Seasonal fruits and veggies.
Although pumpkins and parsnips are generally available year-round, nothing says winter like a hot bowl of pumpkin and parsnip soup. Soup is the easiest way to get your five servings of vegetables in a day, and making a big pot will last for multiple meals.
Curries are another staple winter food with so many varieties – eggplant curry, chickpea curry or chicken curry, to name a few. If you don't feel like cooking one yourself, head to Curry Mahal, which never disappoints with the tastiest curries.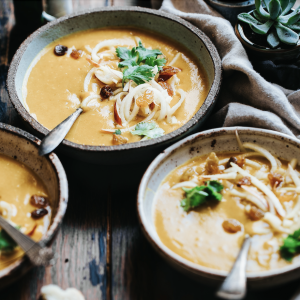 As for fruit, citrus is in season! Oranges, mandarins, tangelos – you name it, you'll find them in the shops this winter.
If you're feeling under the weather or have a scratchy throat, hot water, lemon juice and honey is always a go-to. Feel free to add some ginger to spice it up.
Chemist Warehouse stocks the Organic & Botanic Mandarin Orange Enhancing Day and Repairing Night Moisturiser. Mandarin Oil is known for its healing properties as it is rich in antioxidants. While it's a pretty mild oil, it helps reduce redness, brightens the skin, and has anti-inflammatory properties.  
Winter Activities
Nothing says getting into the winter vibes like ice skating. Take a trip to Paradice Ice Skating Avondale to embrace your inner Tonya Harding. You'll let go of the wall and be skating backwards in no time!
Auckland Night Markets at Henderson offers something for the entire family! You'll be spoiled for choice with delicious food, including waffles, baked goods, sushi, pizza, and more.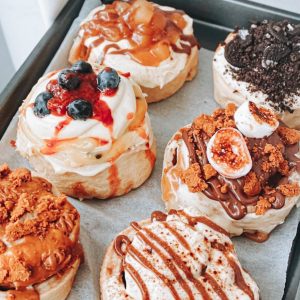 For those chilly nights, stop by Kathmandu to pick up their staple puffer jackets. They're guaranteed to keep you warm and last for years. With their sustainability measures in place, you can feel good about shopping!
Rejig your home
In winter, we tend to spend more time in our homes. Buying a few new staple pieces to refresh your space will make all the difference. 
One of the most critical elements to getting a good night's sleep is having a good mattress. Mattresses are often overlooked and might be why you aren't sleeping as well as you should. The workers at Beds4U will be able to assist in finding a suitable mattress – something more firm, soft or perhaps an adjustable mattress? 
You can't think about getting the house cosy for winter without considering what Bed, Bath & Beyond offers. From electric blankets, to flannelette winter sheets, to fuzzy bed socks, winter has got nothing on you! 
Candles are a great way to create a snug atmosphere. Spicy, woody scents are very warm and inviting and are essential this season. Cuban Tobacco by Atelier Lumira is a unique scent you and any house guests are guaranteed to love. 
So rug up, drink a hot drink and tuck your toes in because winter is coming, full steam ahead!